TEDDY WARS™ is an action comedy that utilizes those well known characters that lie on your pillow to thrust you into an action packed parody of epic proportions. Not only do your cuddly friends make fun of everything you know and love, but they have the craziest attitudes in the universe and will have all those nasty earth invading zombies, monsters, aliens and lamiens, quivering in their exoskeletons.
All the nastiest, meanest, and ugliest creatures of the universe had discovered a nice little blue green planet that just ripe for plundering and pillaging.
This game uses 3D graphics acceleration so you'll need to install it on a PC with a graphics card that supports DirectX. The download file is 30 MB. Download and save the file then run/double click it to install under Windows. Answer yes to any Windows prompts. And click More info, Run anyway if the Windows prompt below appears. This game has been checked for viruses and is virus free.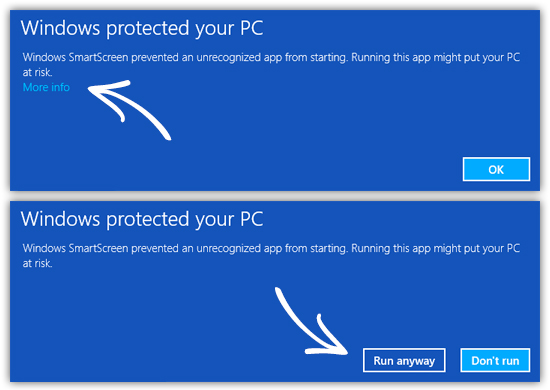 It will create shortcut on your desktop as well as a Start Programs entry. To uninstall just use the Add/Remove Programs tool under the Windows control panel.
The controls are pretty self explanatory and you can look up the controls under the Options menu item:
WASD for movement, 12345 for weapons.
Left mouse for fire, right mouse for "bullet time".
ESC will pause and display the menu any time during game play.
You can only save your game at the end of each level and be careful with those lives. You only get a new life after earning significant points.
Warning: This game does contain some Teddy violence that may not be suitable for younger players.
Note: Despite having a load game menu item you cannot load old games. Make sure you keep the game running for a play through and use the cheat codes if you get stuck.
If you close the game you will lose your progress. Sorry. Unfortunately we cannot fix this issue given windows security and the legacy nature of the game. That's why the game is absolutely free.
Cheat codes:
p = All weapons
n = 10,000 Plutonium